This Is What It Was Like Fleeing The Deadliest Wildfires In California's History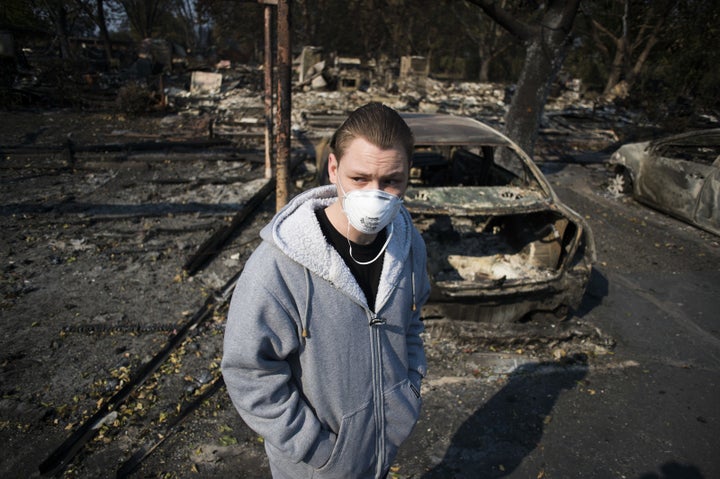 Bryan Heric surveys the damage after his home was completely destroyed by wildfire.
Brian L. Frank for BuzzFeed News
SANTA ROSA, California — At 1:57 a.m., Bryan Heric awoke to explosions and a roaring wind so intense it sounded like it was juggling the large metal dumpsters outside his apartment and throwing them into the concrete. Then he opened his front door.
"I've never seen fire like that. There was no space in it, it was like a solid object," the 28-year-old recalled as he stood knee deep in the ashy remnants of his kitchen. "It pushed through the metal fence and ignited the trees and I just grabbed my daughter and said 'We have to go.'"
His girlfriend, Amy Larkin, grabbed their identities, passports, wedding photos, and a stuffed animal she had from birth and started sprinting to bang on neighbors' doors, bellowing that they needed to leave, before jumping into her car with Heric and his six-year-old daughter, Emma.
"It just jumped the freeway and moved so fast it was unreal," said Larkin, a 28-year-old dispatcher for the Santa Rosa Junior College Police Department. "I'm still not sure if some of my neighbors made it out. There's a few still missing."
As …read more
Source:: BuzzFeed – US News
(Visited 5 times, 2 visits today)
---