Harvey Weinstein Scandal Spurs Lawmakers To Go After Non-Disclosure Agreements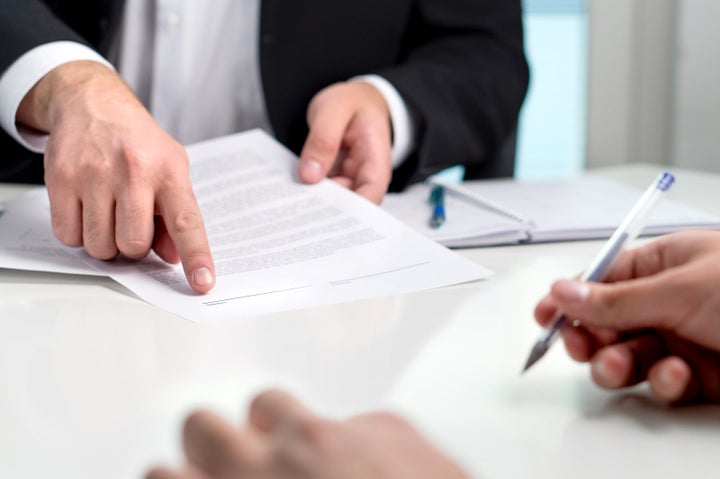 Tero Vesalainen / Getty Images
A pair of New York lawmakers are aiming to end the sort of confidentiality agreements that shield workplace sexual harassment and that were cited in the ongoing Harvey Weinstein scandal.
The new language to an existing bill, to be introduced on Friday, would void any contract provision where an employer can force an employee to keep quiet about sexual harassment and discrimination claims. It would include claims that are settled in arbitration, where non-disclosure agreements routinely keep the details of allegations secret.
Harvey Weinstein attends the 23rd Annual Screen Actors Guild Awards.
Dimitrios Kambouris
State Sen. Brad Hoylman, who is cosponsoring the bill with Assemblywoman Nily Rozic, said it was rewritten after sexual assault and harassment allegations against Harvey Weinstein were published by the New York Times and the New Yorker. Several people contacted in those stories said they were prevented from speaking because of non-disclosure agreements.
"As we've seen in the Weinstein matter, these types of settlement agreements perpetuate harassment of other people for decades," said Hoylman, a Manhattan Democrat who counts Weinstein among his constituents.
Hoylman added that because of the secrecy surrounding confidentiality agreements, no one knows how …read more
Source:: BuzzFeed – US News
(Visited 4 times, 1 visits today)
---