The US Is Pulling Put Of The UN's Cultural Body, Citing "Anti-Israel Bias"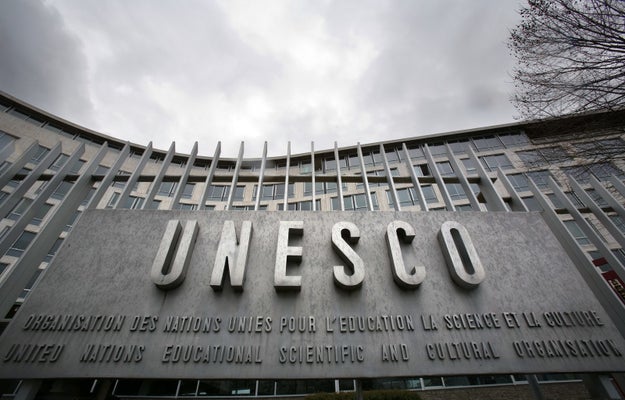 UNESCO headquarters in Paris.
Loic Venance / AFP / Getty Images
The Trump administration has chosen to withdraw the United States from the United Nations' cultural body, citing a "continuing anti-Israel bias" in the group, the State Department announced Thursday.
The US had stopped providing funding to the United Nations Educational, Scientific and Cultural Organization, or UNESCO, when members voted in 2011 to recognize Palestine as a member.
But on Thursday, the US notified UNESCO Director-General Irina Bokova of their intention to withdraw and instead establish a permanent observer mission.
"The decision was not taken lightly, and reflects US concerns with mounting arrears at UNESCO, the need for fundamental reform in the organization, and continuing anti-Israel bias at UNESCO," State Department spokeswoman Heather Nauert said in a statement.
The withdrawal will be effective on December 31, 2018.
When UNESCO members voted to recognize Palestine as a member in October 2011, the US immediately stopped contributing the 22% of the agency's budget it had previously provided.
The Obama administration was highly critical of the 2011 vote, calling it a "premature" and "regrettable" move that complicated peace efforts between the Israelis and the Palestinians.
"There are no shortcuts [to Palestinian statehood], and we believe efforts such as the …read more
Source:: BuzzFeed – US News
(Visited 4 times, 1 visits today)
---