Texas Is About To Execute A Man Who Claims He Was Framed For A Prison Guard's Murder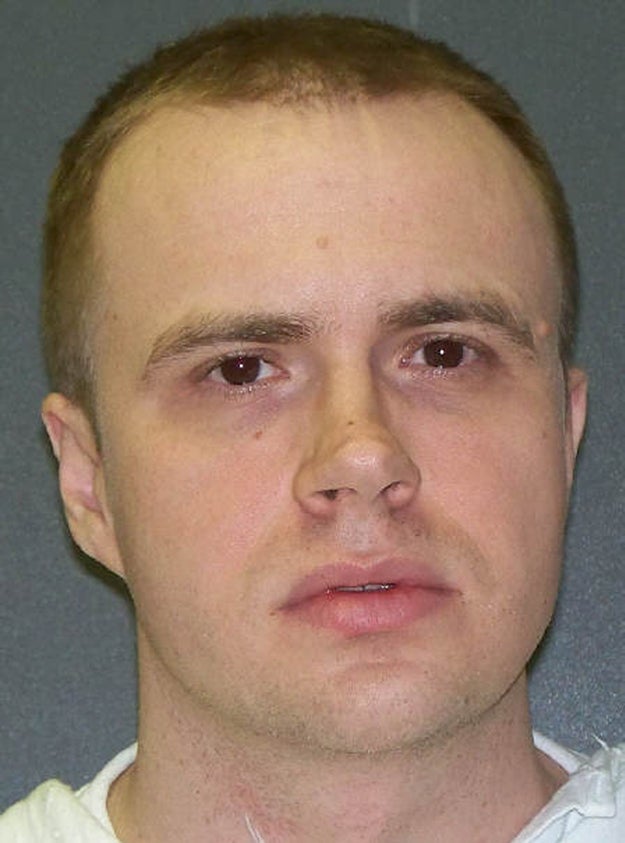 Texas Department of Criminal Justice via AP
Robert Pruett, 38, is scheduled to be executed Thursday night for the 1999 murder of a Texas corrections officer, Daniel Nagle, while Pruett was serving a life sentence for another crime.
At the time of Nagle's murder, Pruett was serving a 99-year sentence after being convicted as a party to a murder committed by his father, when Pruett was 15-years-old. His father remains incarcerated for that crime.
In December 1999, Nagle wrote a disciplinary charge against Pruett for trying to take his lunch to the recreation center in violating of prison rules.
Later that day, Pruett stabbed Nagle eight times with a shank made of a metal rod while he was in his office, according to court documents. Nagle, 37, died of a heart attack from the trauma of multiple stab wounds, the autopsy report said.
The state's theory was that Pruett murdered Nagle because he was upset about being reprimanded for carrying a sandwich into the recreation area. The only piece of evidence linking Pruett to the crime was torn up pieces of the disciplinary report Nagle wrote for Pruett that were found near his body.
In multiple state and federal appeals after his conviction in …read more
Source:: BuzzFeed – Politics
(Visited 8 times, 1 visits today)
---