Harvey Weinstein Hires High Profile Criminal Defense Attorney As Scandal Grows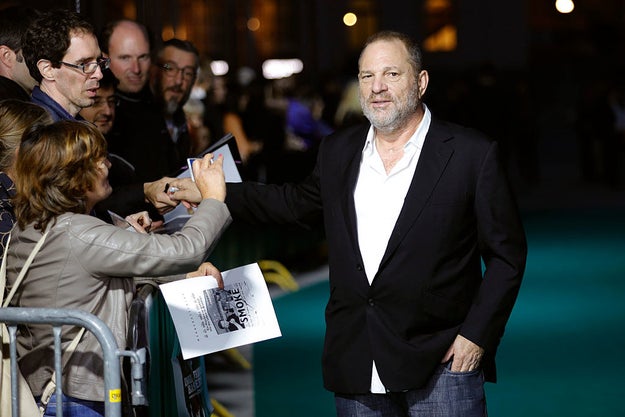 Harvey Weinstein in 2016.
Andreas Rentz / Getty Images
The growing sexual assault and harassment scandal consuming Harvey Weinstein has reportedly prompted the movie mogul to retain one of the highest profile criminal attorneys in Hollywood.
According to The Hollywood Reporter, Blair Berk, who has represented the likes of Mel Gibson, Britney Spears, Kanye West, and Lindsay Lohan, was brought on to join Weinstein's legal team as the number of women accusing him of sexual misconduct expands.
The move comes as Weinstein faces allegations of rape and sexual assault in jurisdictions where criminal charges could still be brought, and after a series of initial responses to the scandal that appeared to admit or acknowledge misconduct happened.
Former NFL safety Darren Sharper, right, huddles with attorney Blair Berk in 2014.
Bob Chamberlin / Los Angeles Times
After the New York Times and New Yorker published their bombshell reports including the allegations from multiple women, most of them current and aspiring actresses, Weinstein released a statement admitting he had caused a lot of pain, but said he "came of age in the 60's and 70's, when all the rule about behavior and workplaces were different. That was …read more
Source:: BuzzFeed – US News
(Visited 3 times, 1 visits today)
---