Black Sports Journalists Group Says ESPN Relationship Has No Bearing On Their Feelings On Jemele Hill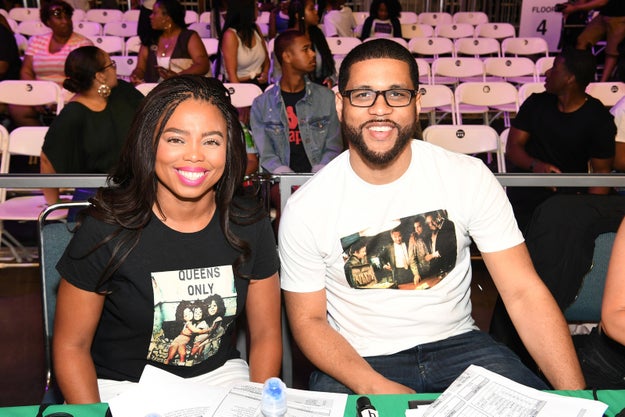 Jemele Hill and Michael Smith earlier this year.
Paras Griffin / Getty Images
The leader of a group advocating for black sports journalists says he disagrees with ESPN's decision to suspend Jemele Hill for two weeks.
Sherrod Blakely, a Boston-based basketball writer and president of the National Association of Black Journalists Sports Task Force, told BuzzFeed News in an email that he disagreed with ESPN's decision to suspend Hill. He said that NABJ's relationship with ESPN — the network was, for instance, is listed as a partner to NABJ's conference this year, and the network and organization co-sponsor an internship — have no bearing on decisions as it relates to Hill.
"How many people ESPN employs that are members of the NABJ Sports Task Force didn't play a factor in the positions I have taken in the past in relation to Ms. Hill or our other members, and that will not change," Blakely said in the email to BuzzFeed News.
NABJ President Sarah Glover did not respond to an email inquiry from BuzzFeed News regarding whether NABJ hasn't commented publicly on Hill's suspension.
Black journalists in sports media are grappling with how to address Hill's situation — that of a prominent journalist …read more
Source:: BuzzFeed – Politics
(Visited 1 times, 1 visits today)
---