Trump Administration Launches Broad New Anti-Leak Program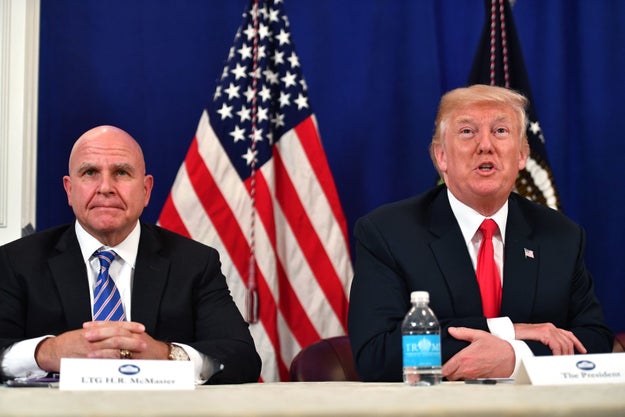 President Donald Trump with National Security Advisor H. R. McMaster in August.
Nicholas Kamm / AFP / Getty Images
The top US national security official has directed government departments and agencies to warn employees across the entire federal government next week about the dangers and consequences of leaking even unclassified information.
The Trump administration has already promised an aggressive crackdown on anyone who leaks classified information. The latest move is a dramatic step that could greatly expand what type of leaks are under scrutiny and who will be scrutinized.
In the memo about leaks that was subsequently obtained by BuzzFeed News, National Security Adviser H.R. McMaster details a request that "every Federal Government department and agency" hold a one-hour training next week on "unauthorized disclosures" — of classified and certain unclassified information.
The request includes "[s]uggested training materials" — provided by the National Counterintelligence and Security Center — that include the 15-minute C-SPAN video of Attorney General Jeff Sessions' August news conference about leaks and a six-minute Fox News video of an interview with the National Counterintelligence and Security Center's director, William Evanina.
White House and National Security Council officials did not respond to requests for comment on the memo on Wednesday.
Last …read more
Source:: BuzzFeed – Politics
(Visited 5 times, 1 visits today)
---