How An Old-Fashioned Senator Is Living In Donald Trump's Washington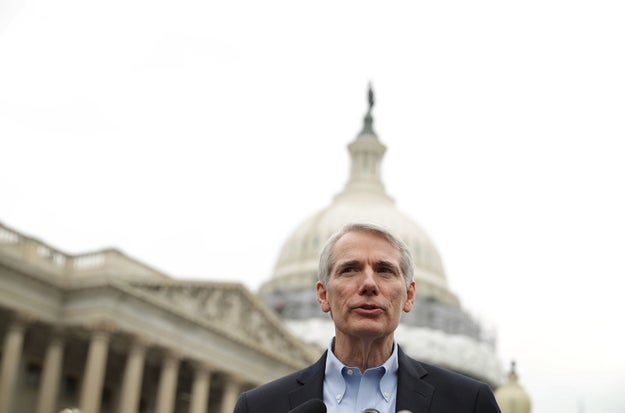 Sen. Rob Portman of Ohio.
Alex Wong / Getty Images
WASHINGTON, D.C. — Rob Portman is a serious senator. He's Midwest nice, a little old-fashioned, and in possession of deep wells of knowledge about taxes, trade, and health care. In some alternate universe, you could imagine him as Mitt Romney's vice president.
This week, in his quiet office on the opposite end of Pennsylvania Avenue, Portman shared one way a serious senator deals with this insane moment in politics. Asked how he learns about President Donald Trump's disruptive and frequently combative tweets, the Ohio Republican grinned.
"I get it two ways," he began, as he rose from a chair in his office.
He walked behind his desk and grabbed his iPhone.
"I can't follow everybody right? But guess who I do follow? Donald Trump," Portman continued as he returned to his seat. "So every one of his tweets, I get on my phone.
"I have an alert," Portman confirmed as he tapped away at the screen. "You know why? Because when I didn't have an alert, I would be in the middle of interview with someone like you and they would ask me about something he tweeted, and I would be caught flat-footed."
And, just to …read more
Source:: BuzzFeed – Politics
(Visited 5 times, 1 visits today)
---