The White House Says ESPN Should Fire Jemele Hill For Calling Trump An Ignorant White Supremacist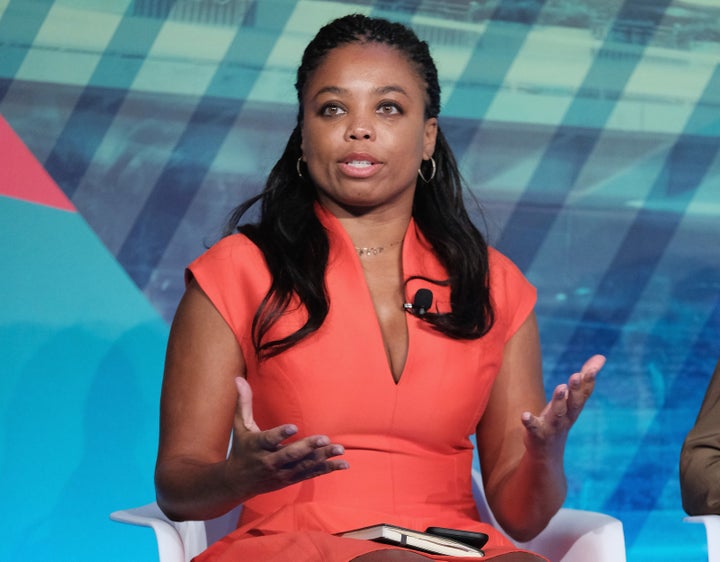 D Dipasupil / Getty Images
The White House on Wednesday said ESPN should fire SportsCenter co-host Jemele Hill for her tweets calling President Trump an ignorant bigot and white supremacist.
Hill's tweetstorm on Monday was originally sparked when she condemned musician Kid Rock, who is flirting with running for the US Senate, for his use of the Confederate flag.
But the TV host quickly pivoted to Trump, calling him an "unfit, bigoted, incompetent moron" who had empowered white supremacists.
Twitter
Twitter
Twitter
Twitter
Twitter
The comments outraged Trump supporters, many of whom noted that ESPN fired analyst and former MLB pitcher Curt Schilling over an anti-transgender Facebook post last year.
In a statement on Tuesday, the network said Hill's views "do not represent the position of ESPN."
"We have addressed this with Jemele and she recognizes her actions were inappropriate," ESPN said.
As of Wednesday, however, Hill had not deleted her tweets.
Asked about Hill's comments at a press briefing on Wednesday, White House pres secretary Sarah Huckabee Sanders said the tweets were outrageous.
Source:: BuzzFeed – US News
(Visited 6 times, 1 visits today)
---