A Chainsaw-Wielding Nun Took Matters Into Her Own Hands To Clear A Road In Miami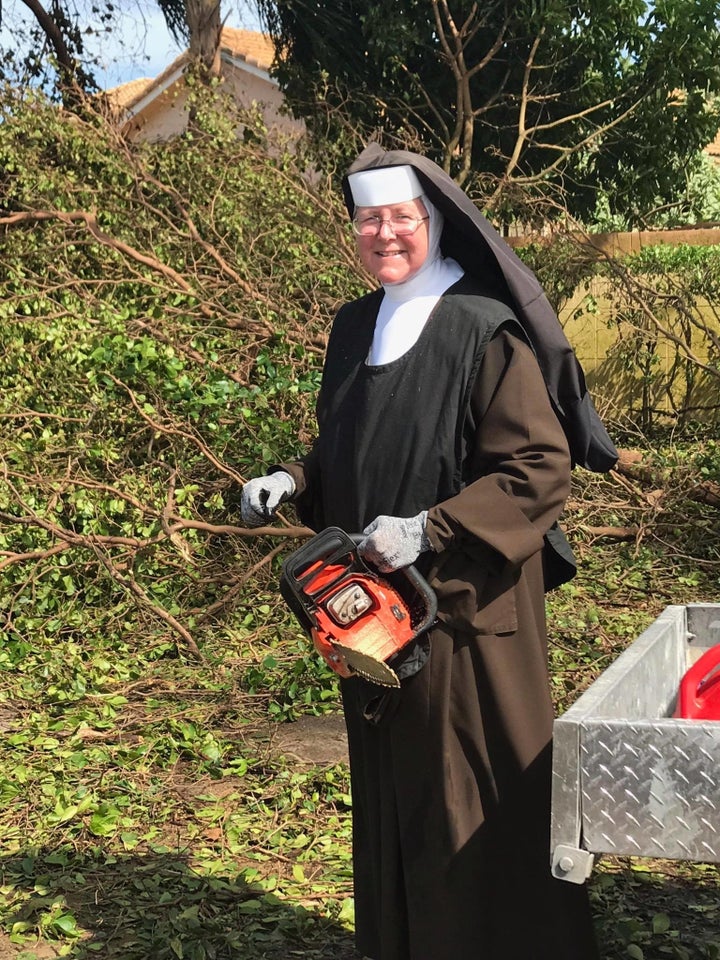 This is Sister Margaret Ann of Archbishop Coleman F. Carroll High School in Miami, who casually grabbed a chainsaw from the school's closet and began clearing a fallen tree from a roadway.
Facebook: miamidadepd
An off-duty Miami-Dade police officer came upon Sister Margaret Ann cutting tress to clear the roads on Tuesday and posted video and images from the scene on Facebook.
In an interview with CNN, Sister Margaret Ann said that the school had chainsaws sitting in the closet "that needed to be used." She grabbed the chainsaw, put on gloves, and got to work cleaning up the debris.
"The road was blocked and we couldn't get through. I saw someone spinning in the mud and almost hit a wall," she said. "We teach our students do what you can to help, and this was an opportunity where I could do something to help."
Sister Margaret Ann went on to say that other people who saw her on the road stopped to help out — including some of the school's alumni — and the cleanup became "a good community project."
Sister Margaret Ann — who has been an educator for more than 30 years — told …read more
Source:: BuzzFeed – US News
(Visited 3 times, 1 visits today)
---