Picking Up The Pieces In Florida After Irma's Devastation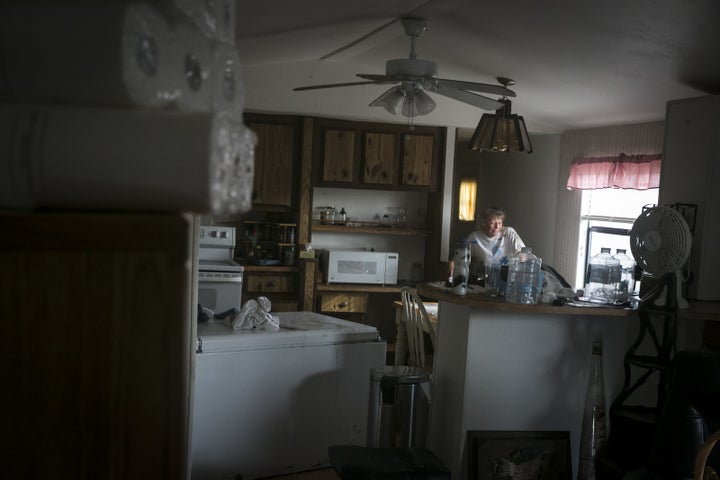 Near the southern tip of Florida, there's a trailer park on Plantation Island, just outside of Everglades City. Only several hundred people inhabit the coastal town, which abuts Everglades National Park. It was one of the hardest hit parts of the state.
Once the storm passed, residents of the small community started sifting through the wreckage, salvaging the personal items they could and trying to wrap their heads around what lay ahead. Photographer Nicole Craine spent the day documenting their experience.
Residents clear debris in their mobile homes in Plantation Island, just south of Everglades City.
Nicole Craine For Buzzfeed News
Family photos are rescued from flood waters inside of Derrick Daffin's mobile home and spread out to dry.
Nicole Craine for BuzzFeed News
Silt and water covers the floors inside Derrick Daffin's home.
Nicole Craine For Buzzfeed News
Kenny Crippen's mobile home in Plantation Island, south of Everglades City.
Nicole Craine For Buzzfeed News / Nicole Craine for BuzzFeed News
Kenny Crippen, 65, on the front porch of his neighbor's house in Plantation …read more
Source:: BuzzFeed – US News
(Visited 7 times, 1 visits today)
---