Department Of Justice Won't File Charges Against Baltimore Officers In Freddie Gray's Death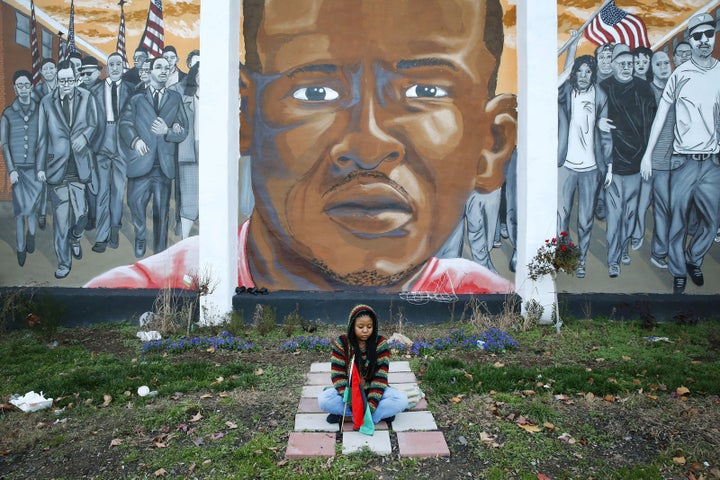 Jazmin Holloway sits below a mural depicting Freddie Gray at the intersection of his arrest in Baltimore.
Patrick Semansky / AP
No federal charges will be filed against the officers involved in the arrest and death of Freddie Gray in Baltimore in 2015, a source familiar with the investigation told BuzzFeed News on Tuesday.
The decision by the Department of Justice (DOJ) will mean no convictions for the six Baltimore police officers involved in Gray's arrest and subsequent death in April 2015, which sparked violent protests and riots in the city.
The attorney for the Gray family, Billy Murphy, told the Associated Press he was informed of the decision Tuesday.
Murphy did not immediately respond to BuzzFeed News' request for comment. A secretary at his firm said he was expected to make an announcement later on Tuesday, but no time had been set.
The DOJ also did not immediately respond to requests for comment.
Six officers faced criminal charges after Gray, who was arrested for allegedly possessing a switchblade, was found in a police van with a broken neck and a compressed spinal cord. He died a week later.
The 25-year-old had been handcuffed and shackled in the back of the van, but he was …read more
Source:: BuzzFeed – US News
(Visited 4 times, 1 visits today)
---