This Report Says The Mexican Government Deployed Spyware Against Journalists And Activists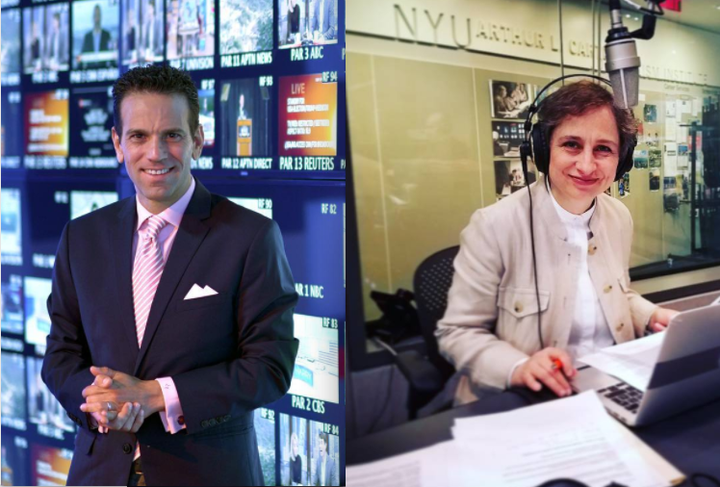 Mexican journalists Carlos Loret de Mola and Carmen Aristegui
Instagram / Via Instagram
The Mexican government has been sending their critics among journalists and activists text messages mined with advanced spyware in an attempt to tap into their data, according to a new report.
An investigation by the Citizen Lab of the University of Toronto in Canada and Article 19, an NGO dedicated to the freedom of expression, concluded that a series of links sent to critics of the government beginning in 2015 contained a piece of malicious software known as Pegasus.
Between January 2015 and July 2016, dozens of ominous text messages were sent to journalists and activists, claiming an irregularity with their visa status: "USEMBASSY.GOV/ WE DETECT A PROBLEM WITH YOUR VISA PLEASE GO TO THE EMBASSY TO SEE DETAILS." The text ended with the link hxxp: // smsmessage [.] Mx, where they could go, the message said, to learn more about their predicament.
By opening the link, the malware would then download onto the user's phone, allowing it to extract the information contained within — files, contacts, messages and emails — and forward it to a hidden server. The malware also took control of the phone's microphone and …read more
Source:: BuzzFeed – World
(Visited 5 times, 1 visits today)
---